5-25% Silver Nitrate Blue/Purple Color Silver Nitrate Election Ink, Indelible Ink, Voting Ink in Election Campaign for Parliament/President Election
Product Detail
Product Tags
Electoral ink, indelible ink, voting ink, electoral stain ink is a semi-permanent ink or dye that is applied to the forefinger (usually) of voters during elections in order to prevent electoral fraud such as double voting. It is an effective method for countries where identification documents for citizens are not always standardised or institutionalised.
Since it can't be washed by water, it mostly to be used for parliament/president voting and election, the content of the silver nitrate could be 5%, 7%, 10%, 14%, 15%, 20%, 25%, the bottles volume could be 15ml, 25ml, 50ml, 60ml, 80ml, 100ml, 120ml etc.......It can be according to your require, and the more content of silver nitrate contain, the better effect it will be.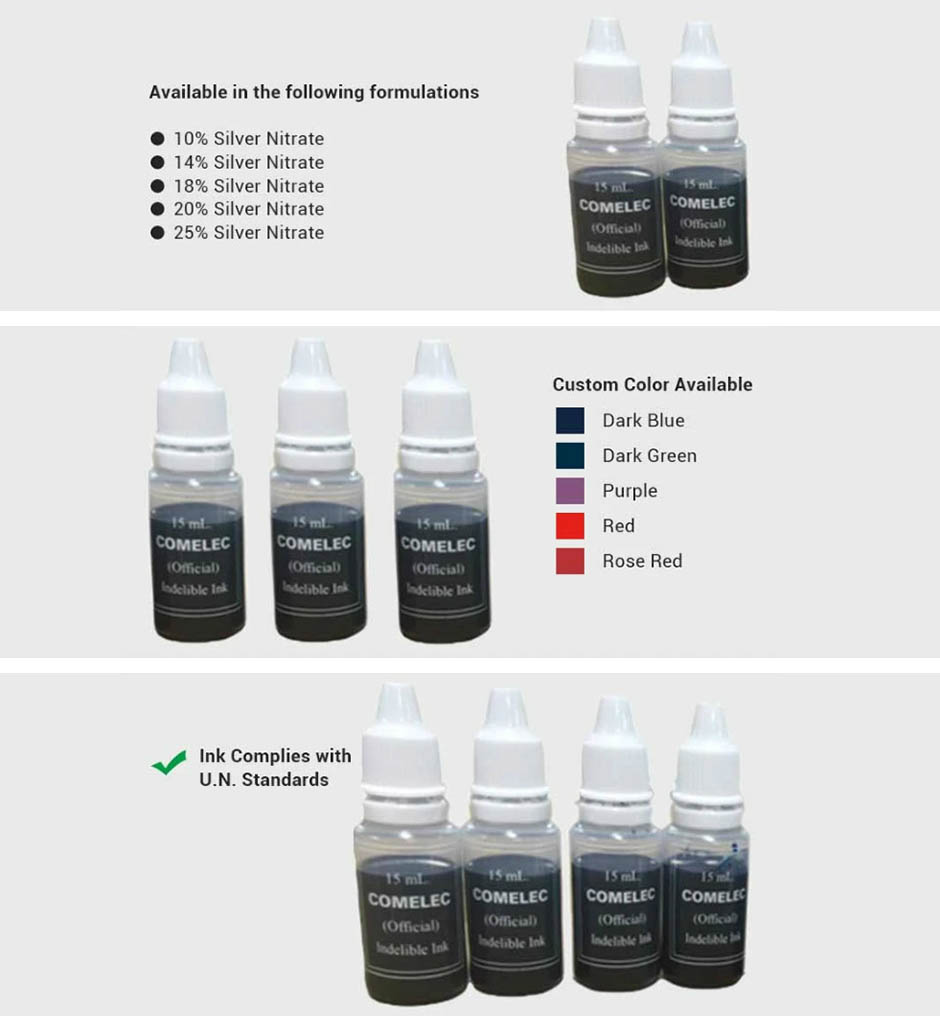 Indelible ink is used as an effective security feature to prevent double voting in elections. Ink is normally applied to the left hand index finger, especially to the cuticle where it is almost impossible to remove quickly. Ink may be applied in a variety of ways, depending on circumstance and preference. The most common methods are via dipping bottles with sponge inserts, bottles with a brush applicators, spray bottles, and marker pens.
With all methods the finger should be left to dry for 15–30 seconds and exposed to light before being cleaned to ensure the mark remains visible for the desired length of time.
* Quickly to dry and can keep long time
* Indelible
* Easy to apply on fingernail when election
* The ink can not be washed off by water, alcohol and bleach
* Remain time: 72 Hours
* Welcome customized, OEM
* Safety certification: MSDS
The lower the concentration of silver nitrate, the lower the price.
| | |
| --- | --- |
| Name | Silver nitrate Indelible Ink |
| Material | Silver nitrate, ink |
| Usage | Election Campaign |
| Volume | 15ml - 100ml |
| Concentration | 5%-25% (can be customized) |
| LOGO | Custom printed stickers |
| Color | Blue, violet |
| Delivery details | 5-15 Days |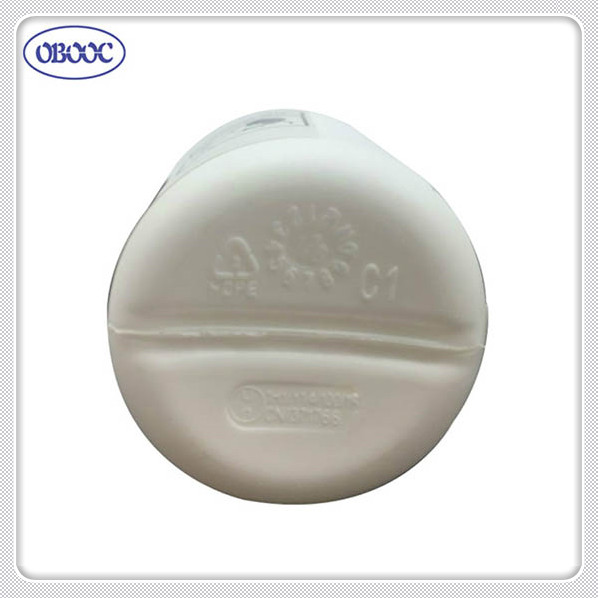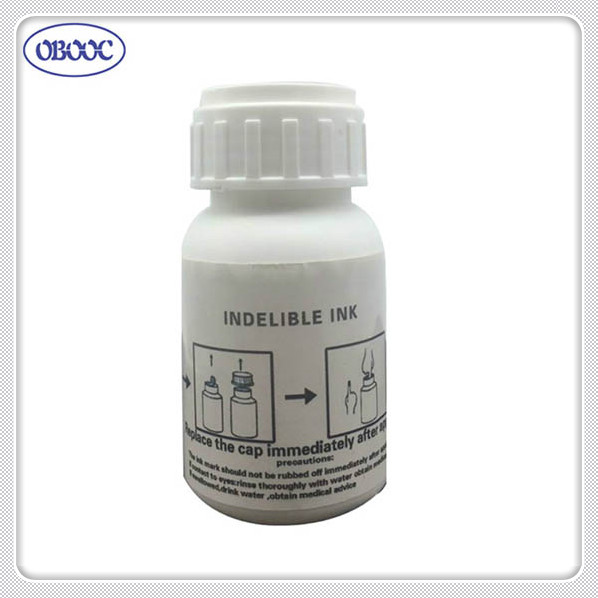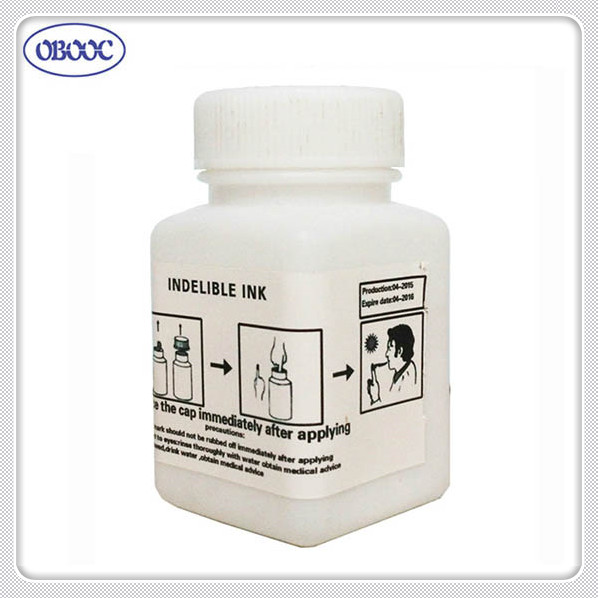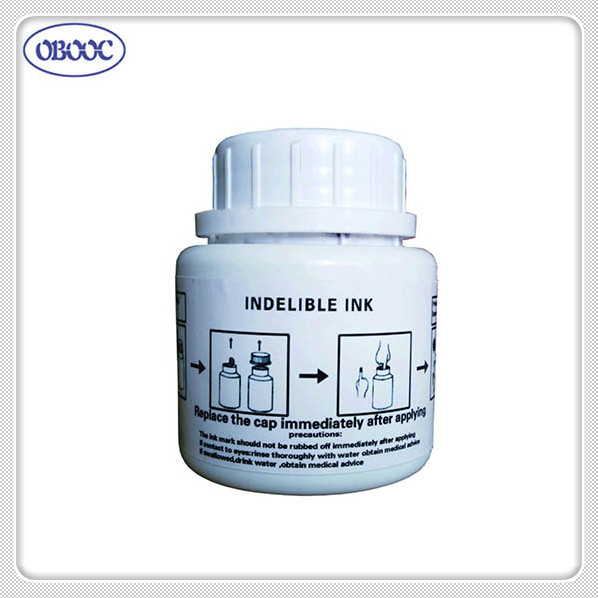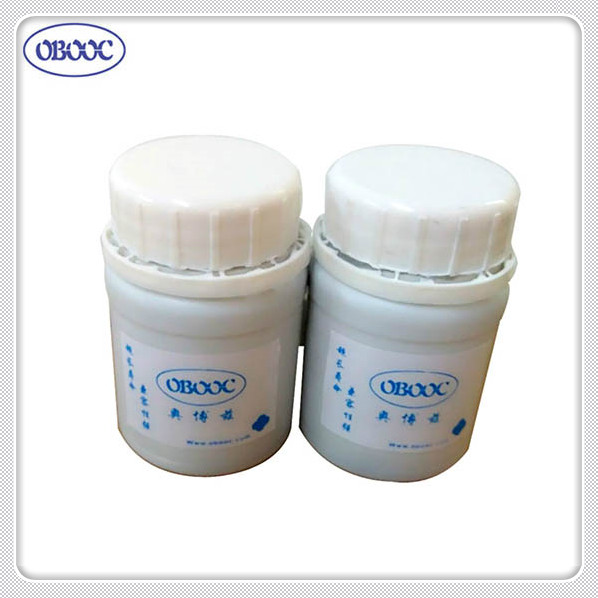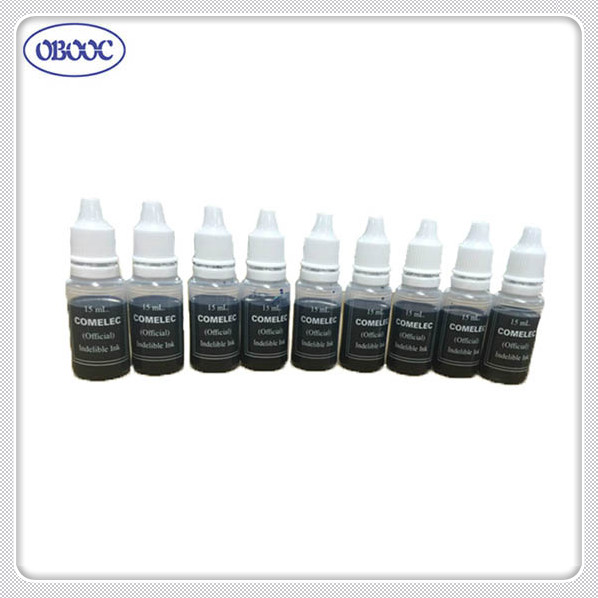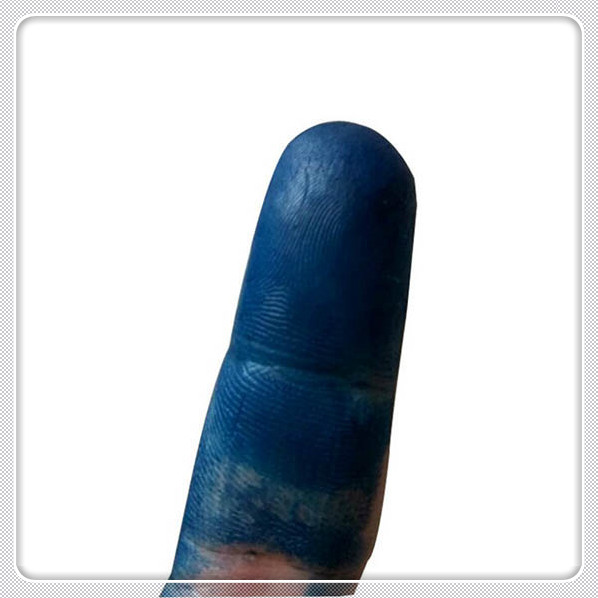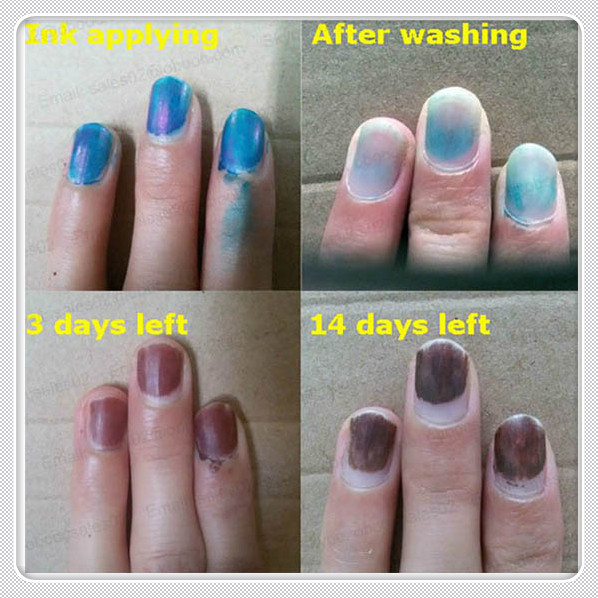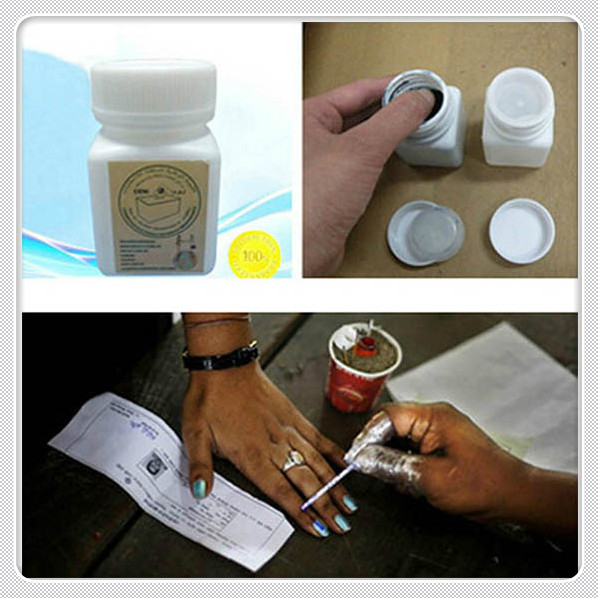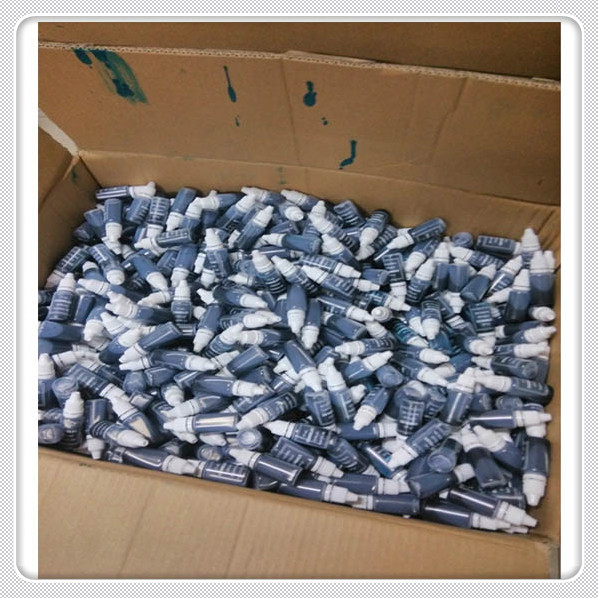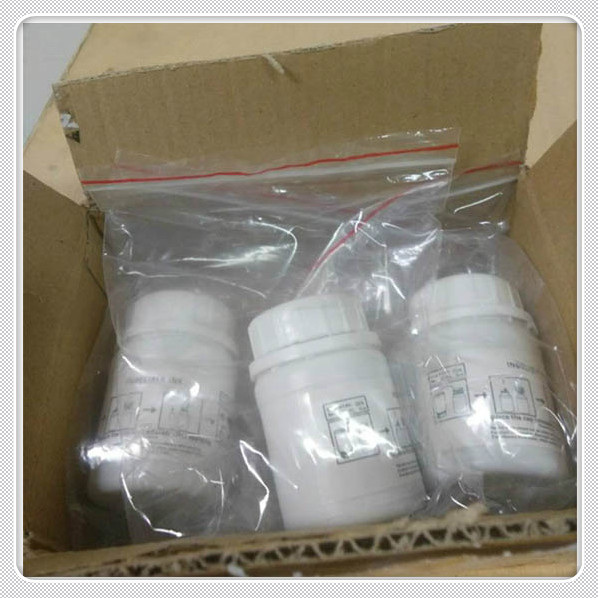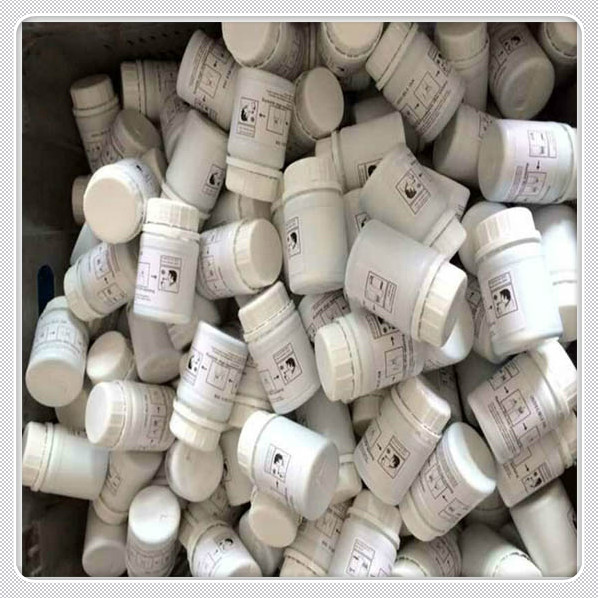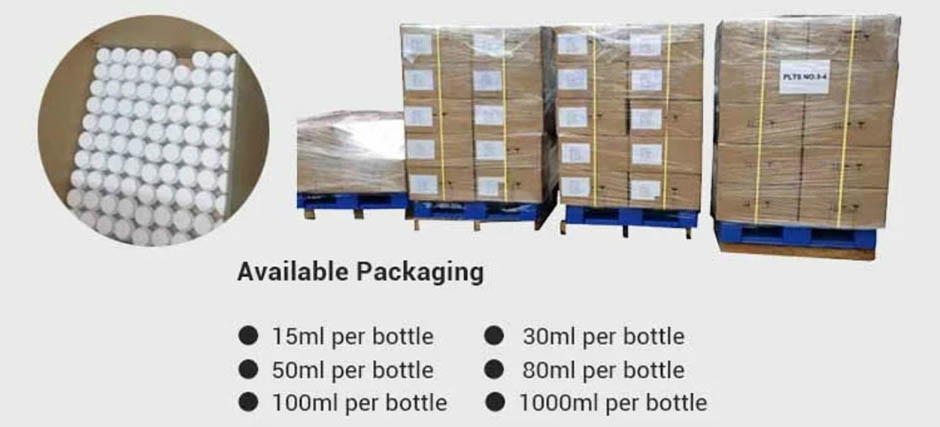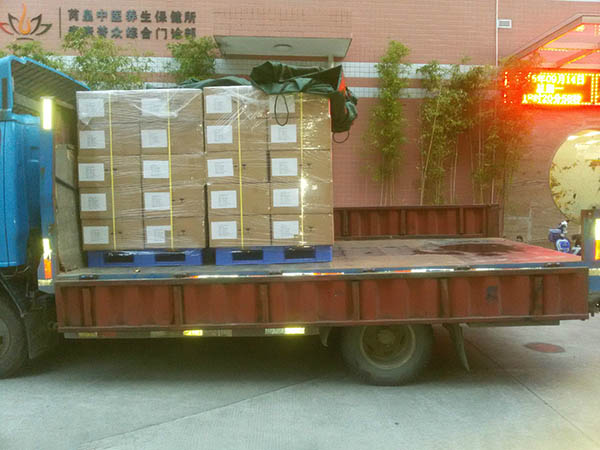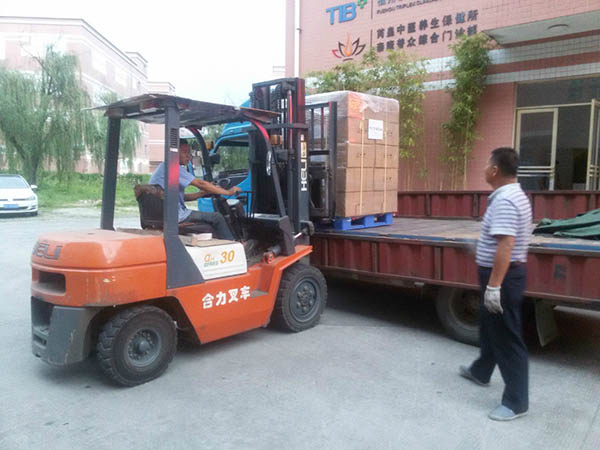 ---
---
Write your message here and send it to us
Products categories