TIJ 2.5 Technology Original Ink Cartridge for HP 45A 51645
Product Detail
Product Tags
A new ink formula developed by HP specifically for specialty applications, including packaging materials and more challenging substrates.
Has outstanding decap, an unusual characteristic for solvent-based ink formula, so nozzles generally won't clog as much as with other solvent inks.
Very good optical density and print quality on many stocks.
Collin Ink Equivalent:: Pls Ask Which Cartridge No.
Cartridge w/ 350ml Bulk Supply w/45A cartridge, 10/case Cartridge, HP Versatile Black, 45A Cartridge, HP Spot Red, 45A (80/case).
Cartridge, HP Spot Blue, 45A Cartridge, HP Spot Green, 45A Cartridge HP 1918 Dye Black, 45A.
Aqueous Ink - HP 45ai series
Dye

Ink Color

Product Number

Model Number

Black

B3F36A

HP 1918

B3F37A

HP 2531

CG339A

HP 45A 10-Pack

CG378A

HP 2531

F0L69A

HP 2520

Q2344A

HP 1918

Color

C6168A

HP51645A Spot Color Red

C6170A

 HP51645A Spot Color Blue

W3S89A

Spot Blue

-

HP 45 Cyan

-

HP 45 Magenta

 

 

 
---
   Pigment

 Ink Color

Product Number 

Model Number 

Black

B3F38A

 HP 45A

C6195A

HP51645A

C8842A

HP51645A

CQ849A

Durable Black

F0L36A

HP Versatile Black

F0L69A

HP 2520

F0L95A

HP 2510

W3S87A

Fast Dry Black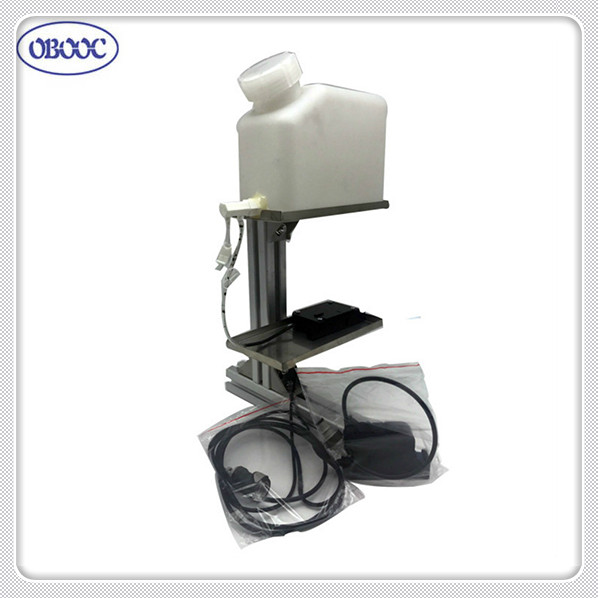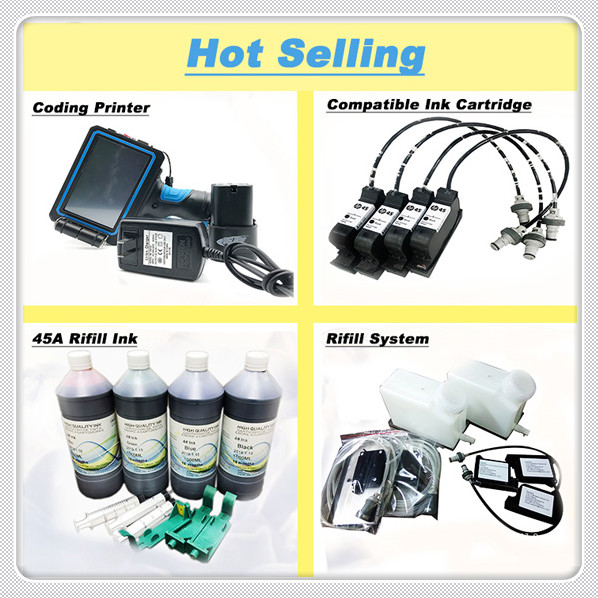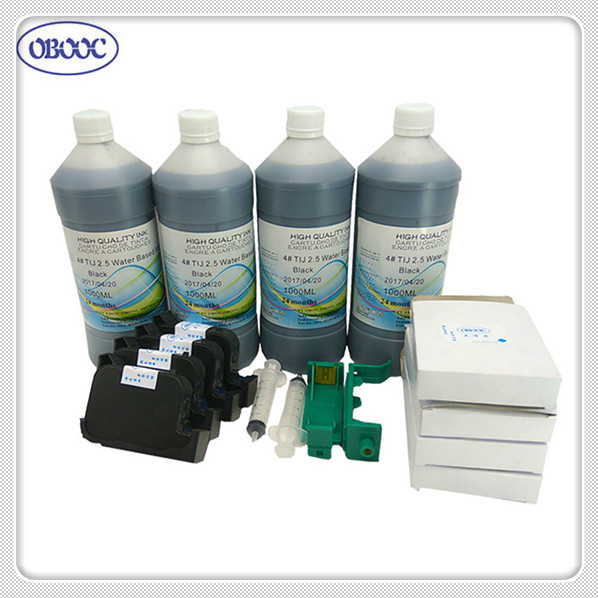 ---
Next:
Quick-Dry Qr Code Non-Porous Media 45si 2588 2706K 2589 2580 2590 Cartridge Solvent Ink for Hand Jet Coding Printer
---
Write your message here and send it to us