60ml Smooth Writing Bottled Glass Pen Ink Fountain Office Stationery Student Refill Pen Ink Supplies School
Product Detail
Product Tags
About OBOOC Bottled Ink(60ml)
About OBOOC Bottled Ink(60ml)
Shop our wide range of Bottled Fountain Pen Ink in hundreds of colors and brands. Bottled fountain pen ink will work with most types fountain pens including piston fill. Add a converter to your cartridge fountain pen and unleash a broader selection of colors and brands than you ever though possible. Don't just limit yourself to one brand of ink cartridges.
Bottled Fountain Pen Ink comes in multiple brands and types. You might want a specific ink property such as waterproof or document type inks. You may be looking for a particular color of ink. Whatever your needs we have the right bottle of ink for you. As always if you have any questions which is best for you contact our knowledgeable staff for suggestions.
Theese bottles of fountain pen ink is an ideal size to test or try. This smaller size ink comes in a glass bottle that can also be re-used once they are empty. J Herbin fountain pen inks is one of the oldest brands. If you have not tried the ink this is a great way to sample the ink.
Iroshizuku is a line of luxurious inks created by Pilot to reflect the beautiful natural scenery of Japan. The gorgeous shades will fill your fountain pen with bold, beautiful and vivid colors. Each bottle is a beautifully crafted glass container designed with an innovative dip at the bottom to ensure the savory enjoyment of every last drop.
Fountain Pen Inks
Papier Plume has an outstanding collection of Fountain Pen Inks in over 170 colors for your writing pleasure. You'll find inks from world-renowned manufacturers like Diamine and Noodler's as well as a large variety of sought-after speciality inks that we mix ourselves here at Papier Plume! You can use bottled fountain pen ink with most types of luxury fountain pens, including those with a piston fill. Just add a converter to your cartridge fountain pen and revel at the larger selection of colors and ink brands you'll have access to! Most writing enthusiasts are creative artists at heart and never limit themselves to just one brand of ink, preferring to experiment with the range of colors and consistencies that abound in the ink world.
Whatever your needs we have the right bottle of ink for you. If you have any questions about which ink you should be using with your fine writing instrument, please email or call and talk to one of our ink enthusiasts.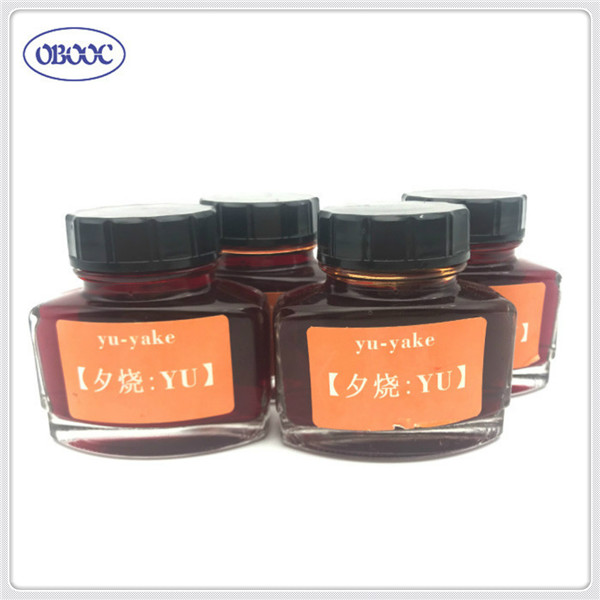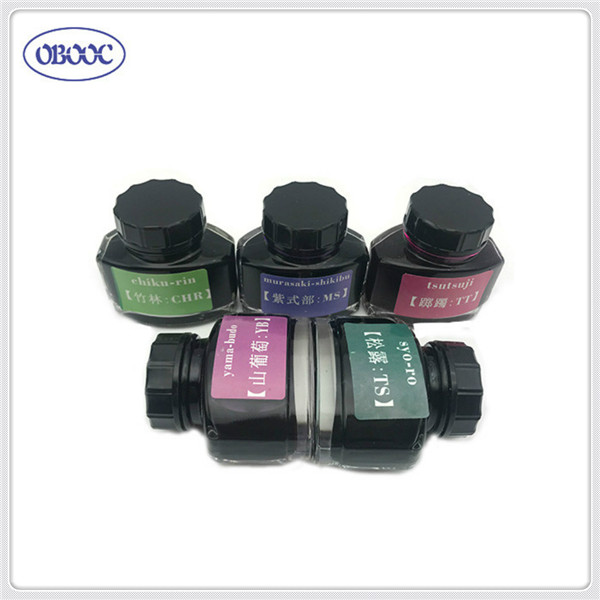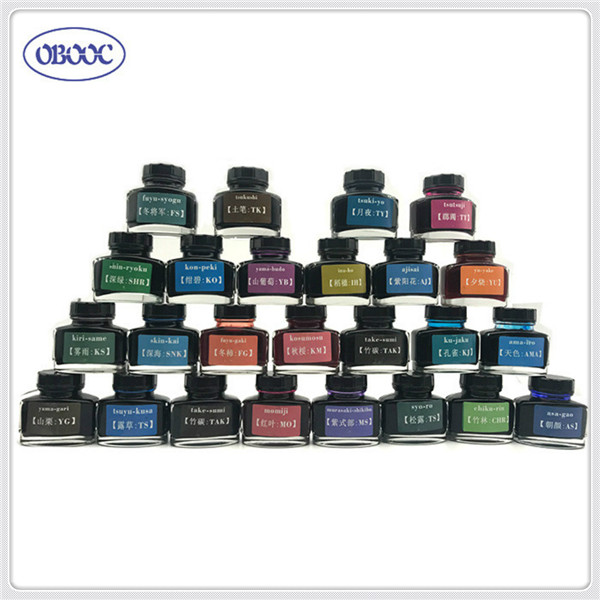 ---
---
Write your message here and send it to us